Production of the fully amphibious high-mobility BV 202 commenced in 1964 at Bolinder-Munktell (a subsidiary of the Swedish Volvo group). The vehicle was intended as a troop and supplies carrier in snowy and swampy regions, a requirement at which it excelled with its four driven tracks, articulated design and low ground pressure.
The Mk.1 version was powered by the 1.8 liter inline 4-cylinder Volvo gasoline engine providing 82 HP, while the later Mk.2 had the more powerful 2 liter engine with 97 HP. The front tracks are permanently powered via a 4-speed transmission and low reduction gear, with the option to engage the rear tracks as needed. Maximum speed is 40 km/hr on land and 6 km/hr in water, driven by its tracks and capable of amphibious operations with full payload and without any special preparations.
The BV 202 is steered via a conventional steering wheel, controlling hydraulic cylinders between the front and rear part of the vehicle. It can carry 10 soldiers or 1000 kg payload and was in service with many armies worldwide (also in the Falklands war between the UK and Argentina).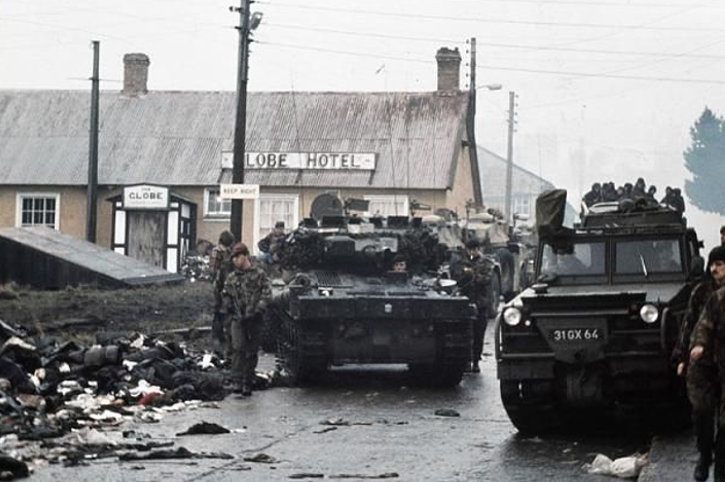 Starting in 1974, the requirement for higher load capacities and engine power led to the development of the BV 206, produced by Sweden's Hägglunds & Söner (now BAE Systems Hägglunds AB) and introduced to many armies in 1980. Production of the BV 202 ended in 1981. Since the Austrian Army tested the BV 206 and in 2018 also introduced its latest version, the BV 202 represents the development history of these vehicles in our collection..