By the mid-1950s (after only a small number of "Steyr 380" trucks) the "480" was the first Austrian-manufactured truck introduced to the Army after WW2. The 90 HP from its robust inline 4-cylinder "WD413" diesel engine represented the average engine power for medium-sized trucks at the time.
Our vehicle spent its whole active service with the Army Driving School ("Heereskraftfahrschule") in Baden, the dual cab allowing the transport of several trainees inside the heated cab rather than on the rear platform. At certification drives for future army driving instructors, a private without truck license would drive the vehicle, the trainee instructor would sit on the right, and the certifying officer in the rear of the cab.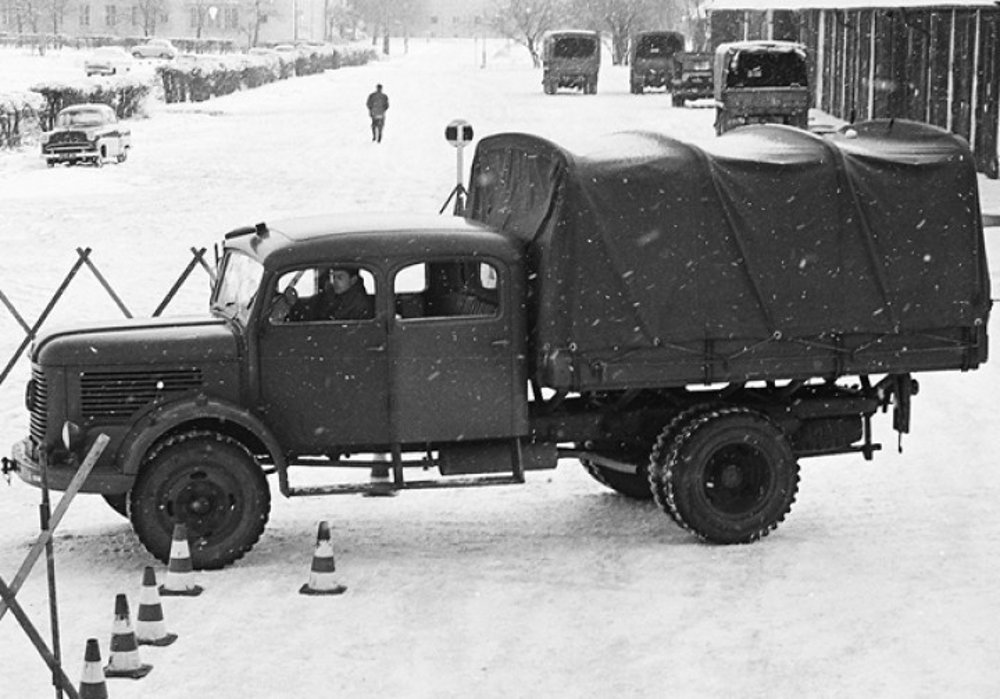 A small number of Steyr 580 and 586 trucks (in 4x4 version) were acquired in the 1960s, before the Steyr 680 was to become the long-time "standard" Austrian Army truck from 1967 until 2007..
Built in 1959, this vehicle (together with our Steyr 380) represents the oldest Austrian-manufactured army truck in our collection