During the second half of the 1990s the army identified an ever-increasing demand for flexible transport systems that could handle standardized ISO-containers and roll-on/roll-off flats without the need for additional cranes. First such prototypes were based on the ÖAF 28.343, a 28-ton chassis with the smaller 5-cylinder 340 HP engine, and a manually-controlled container/flat loading system. Based on the experience from these trials, the final contract was awarded for the heavier type 30.364, a 30-ton chassis and the bigger 6-cylinder 360 HP engine. The controls for the container/flat loading system were now fully automated with a manual override option. The characteristic ÖAF (and also MAN) designation 30.364 FNAL identifies the vehicle as "30-ton max. gross capacity chassis", "360 HP engine", "4-generation EVO design", "Frontlenker (cabover design)", "Nachlaufachse (trailing axle)", "Allrad (4x4)", "Luftgefedert (air-ride suspension)"..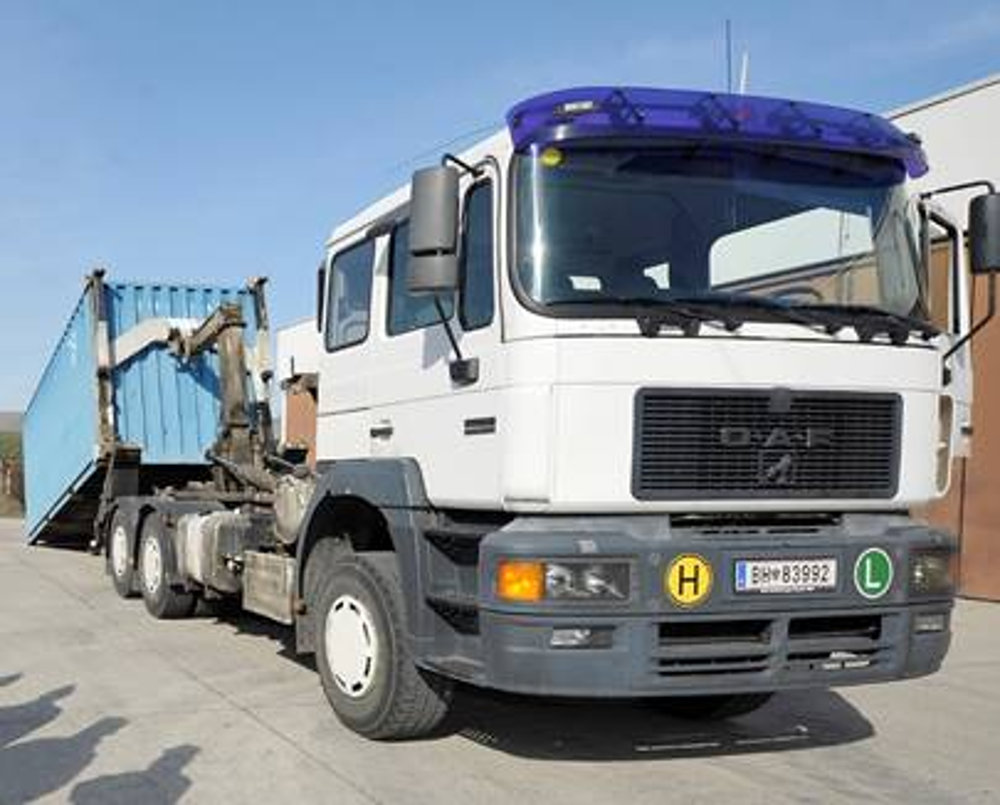 As this platform was never intended for high-mobility off-road service, the chassis is based on a 4x4 configuration (first and second axle driven) with a trailing third axle that could be lifted pneumatically. The front axle was suspended on parabolic leaf springs, and the two rear axles were equipped with an air-ride suspension. Running on standard road tires, these vehicles (especially when loaded) were almost exclusively driven on roads or improved surfaces.

The container/flat loading system was equipped with fully automated controls, allowing the pickup/laydown of a container or flat with the push of a single button.
These trucks were complemented with twin-axle trailers that could accept containers and flats handled by the main truck's loading system. While flats are typically equipped with the necessary pick-up points, a special "H-frame" was developed for standard 20-ft ISO containers. Each vehicle carries one such H-frame that bolts to the front of the container via the standard twist-lock attaching points and then provides the necessary support for the manipulating hook.
In recent years, the next generation of these roll-on/roll-off container/flat handling systems has been introduced to army service, based on the MAN TGA/HX/SX chassis, some of them equipped with armored cabs and weapon stations.