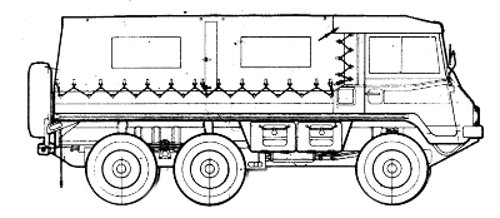 The "Traditionsverband Heereskraftfahrwesen" or Military Vehicle Preservation Society preserves not only surviving vehicles but the whole army transportation tradition of the Austrian armed forces since 1955. Without army transportation, its heavy equipment and its experience in moving supplies, ordnance and troops, no army could go about its business.
We have made it our mission to preserve the history of Austrian army transportation. Whatever at one time used to roll for the army shall now be restored, maintained and displayed to the general public..
Our army counterpart is the Transportation Institute of the Army Logistics School, known to generations of army drivers as "Heereskraftfahrschule" (Army Driving School) or "HKS".